The trend toward Healthcare Consumerism & Digital Health products and services is driving what healthcare providers, health systems and health plans are offering – or are planning to offer – individuals participating in the U.S. healthcare market. Whether covered by employer-subsidized insurance, government programs like Medicaid or Medicare, the individual commercial market, any other type of coverage or even not covered and paying for your healthcare with cash, healthcare consumerism and leveraging digital health products and services to decrease costs and improve outcomes are two important movements that can't be ignored.
'Indeed, Total Consumer Health and The Digital Healthcare Organization are both ranked in the top five items on the 2019 HCEG Top 10 list of challenges, issues, and opportunities:
#2: Total Consumer Health: Improving members' overall medical, social, financial, and environmental well-being.
#5: The Digital Healthcare Organization: Health Savings Accounts, member and provider portals, member and patient health literacy, cost transparency, digital payment capabilities, CRM, wearables and other patient-generated data, health monitoring, and omnichannel information distribution and transaction access.
And a recent report by Mercom Capital Group on 2018 Q3 Digital Health (Healthcare IT) Funding and M&A Report indicates significant investment in products and services aimed at the healthcare consumer and the organizations that service and support healthcare consumers and patients.
"Healthcare Consumer-centric companies accounted for 60 percent of the funding in Q3 2018, raising $1.9 billion in 111 deals compared to $1.7 billion in 138 deals in Q2 2018"
The HCEG Top 10 Challenges, Issues & Opportunities Over the Years
Over the 10 year period in which the HCEG Top 10 list has been published, 'Healthcare Consumerism' or a closely aligned similar category has been ranked on the HCEG Top 10 list a  total of eight times. And 'Digital Health' has also ranked among the HCEG Top 10 challenges, issues and opportunities eight times. Only 'Payment Reform' and 'Big Data & Analytics' have been listed on the annual HCEG Top 10 list more frequently.
RELATED: The 2019 HCEG Top 10 List of Healthcare Challenges, Issues & Opportunities
Why Healthcare Consumerism & Digital Health?
It should be no surprise to most people that healthcare consumerism has long been a top challenge, issue, or opportunity for healthcare organizations of all types. The rise of several factors have been identified by industry experts and trade media as the primary reasons for the growth if consumerism in the healthcare industry:
High-Deductible Health Plans
Employers Shifting Costs from to Employees
Rapidly Increasing Healthcare Costs
And while traditionally a laggard in the adoption of digital technologies, healthcare organizations are not immune to the need to digitally transform themselves. Ignoring the need to adopt digital health technologies can only result in serious disruption, or even extinction, of healthcare organizations both large and small.
Comments on Healthcare Consumerism & Digital Health from HCEG Top 10 Survey Respondents
The executives and industry thought leaders participating in defining the 2019 HCEG Top 10 list at our recent 2018 Annual Forum in Minneapolis, MN included notes and commentary on the specific challenges, issues, and opportunities listed in the survey worksheet. The following are some of those comments related to healthcare consumerism and digital health:
"Data & Analytics (ranked #1) are table stakes to any consumer-focused products and services. And foundational to all Digital Health initiatives."
"Population Health (ranked #3) could be considered 'Total Consumer Health'"
Note: A number of participants expressed opinions that "Population Health" and "Total Consumer Health" could be considered the same thing. After some discussion, everyone agreed that Population Health should be considered as population-centric as opposed to person-centered.
"Social determinants of health have a huge impact on health outcome but as a health system we lack the ability to control/impact these barriers."
"Connecting with our members on a frequent basis is very challenging. We struggle with identifying and delivering the right message at the right time."
"Different departments have their own goals and objectives and these often create a disjointed member experience."
"We must move from deploying largely unconnected tactical approaches to a more holistic, coordinated customer experience strategy."
"It's not always clear to us what matters to individual patients and how we can measure those things."
How to Learn More About Healthcare Consumerism & Digital Health
The HCEG Top 10 list drives the content HCEG creates and delivers to its members and associates via blog posts like this, our Webinar Series Events and our Executive Leadership Forums. Accordingly, we're pleased to share several complimentary opportunities to learn more about opportunities for healthcare organizations to meet the needs of increasingly educated and proactive healthcare consumers AND how specific digital health products and services are supporting the creation, delivery, and consumption of medical and non-medical services and products that improve health outcomes.
Webinar Series Event: The New Engaged Digital Consumer
What Digital Healthcare Organizations Must Do to Survive and Thrive
On Thursday, November 15th, 2018 at 2:00 pm ET, our sponsor partner HealthEdge will present a webinar that provides information from recent market studies and specific examples illustrating how engaged digital consumers regard the services provided by health insurers.
Attendees will learn:
The top organizational priorities health insurance executives are currently facing
Key challenges and solutions that enable health insurers to address these organizational priorities
The most important expectations that members have of their health insurer
How trust levels between members and health insurance organizations are being addressed by new disruptive entities entering healthcare
If you can't make it, go ahead and register and we'll send you the recording and slides after the event!
AHIP-ELR: Total Consumer Health & The Digital Healthcare Organization
On Thursday, December 13th, 2018 at 1:00 pm CT/2:00 pm ET, we're hosting a special Executive Leadership Roundtable immediately after the 2018 AHIP Consumer Experience & Digital Health Forum convenes at the Music City Center in Nashville, TN. Lunch will be provided at no charge and the following topics will be presented and discussed by several healthcare industry leaders:
How competition from new entrants, cost containment pressures associated with value-based care programs, health/entitlement reforms, and technological innovations may impact 'healthcare consumerism'
Approaches for turning passive health plan members and health system patients into active healthcare consumers
Catalysts for healthcare consumerism change: employer groups demanding better value and trend of health plan members and individuals directly engaging with plans and providers
How value-based relationships demand that healthcare organizations engage with their members and patients
Which tools and services healthcare organization can use to enhance member/patient engagement
Our executive leadership roundtable event is complimentary but registration is required (so we can make sure everyone gets lunch).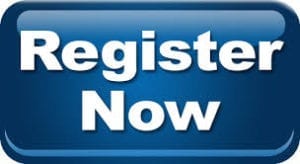 Also, you can receive a discount off registration to the 2018 AHIP Consumer Experience & Digital Health Forum by using "HCEG" when you register here.
Become an HCEG eNewsletter Subscriber
If you're not already on our list, consider joining 2500+ other healthcare executives, industry thought leaders and other participants by subscribing to our eNewsletter. You'll receive ongoing information on strategic and tactical challenges, issues, and opportunities facing the United States healthcare industry.
More Insight on the 2019 HCEG Top 10 Items Coming Soon!
As 2018 winds down and 2019 takes off, the HealthCare Executive Group will continue to create, curate and promote content and events addressing each of the items on our 2019 HCEG Top 10 list. We'll be presenting numerous webinars, hosting Executive Leadership Roundtables in conjunction with popular healthcare conference events, and – of course – holding our popular Annual Forum. The 31st HCEG Annual Forum will take place in Boston, MA in September 2019. Stay tuned for more information!
Consider joining our unique organization of healthcare executives and thought leaders today. See this page for more information and/or reach out to us here.
RELATED: HealthCare Executive Group Promotes National HealthIT Week All Year Long