The trend toward healthcare consumerism and digital health is driving what health plans, health systems, and healthcare providers are offering – or in the process of offering – their plan sponsors, the members those plan sponsors serve and the individuals participating in the U.S. healthcare market. Indeed, Total Consumer Health and The Digital Healthcare Organization are ranked #2 and #5 respectively by health insurance, health system and healthcare providers on the 2019 HCEG Top 10. Moreover, these two items and their closely aligned variations have ranked in the HCEG Top 10 for the last decade.
It's obvious that healthcare consumerism and digitally-enabled organizations are front and center on the mind of healthcare leaders. Digitally transforming their organizations with a focus on facilitating consumerism is critical for all healthcare leaders.
Join Digital Healthcare Leaders & Forum Attendees in Nashville
HCEG's Executive Leadership Roundtable events are held in intimate, informal and free-flowing settings where the exchange of facts, ideas, and questions are encouraged between roundtable panelists and participants. Our roundtables provide a safe space where participants can find common ground, obtain insight to solve problems and achieve results for those with different needs and views. The fact that our ELR's are complimentary, free of vendor-speak and offer food and beverages are an additional benefit.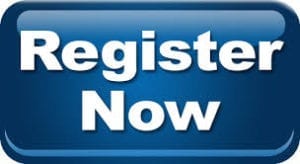 Participants at our roundtable event immediately following the closing of the 2018 AHIP Consumer Experience & Digital Health Forum (AHIP CDF) will enjoy the unique perspective and long-running insight of two distinguished panelists: Brian Lobley, President, Commercial and Consumer Markets at Independence Blue Cross and Stuart Hanson, Managing Director, Head of Healthcare Payments at JPMorgan Chase & Co.  And HCEG's Executive Director Ferris Taylor will moderate the roundtable.
| | | |
| --- | --- | --- |
| Brian Lobley | Stuart Hanson | Ferris Taylor |
| | | |
| President, Commercial & Consumer Markets at Independence Blue Cross | Managing Director, Healthcare Payments at JPMorgan Chase & Co | HCEG Board Chair & COO/Consultant at Arches Health Plan |
Healthcare Consumerism & Digital Healthcare
Brian Lobley and Stuart Hanson will share their insight and engage ELR participants on expanding the overall theme of the AHIP's Consumer Experience & Digital Health Forum. Tentative topics that will be discussed include:
Insight into how healthcare organization can enhance member/patient engagement
How competition from new entrants, cost containment pressures associated with value-based programs, health/entitlement reforms, and technological innovations may impact 'healthcare consumerism'
Approaches for turning passive health plan members and health system patients into active healthcare consumers
Catalysts for healthcare consumerism change: employer groups demanding better value and trend of health plan members and individuals directly engaging with plans and providers
How value-based relationships demand that healthcare organizations engage with their members and patients
To be sure, HCEG roundtables are free-flowing interactions with heavy attendee participation and they often take a direction of their own. There's a good chance that the above pre-planned topics may take a turn toward what participants share with Brian, Stuart, and Ferris.
Extend the Value of Your AHIP Consumer Experience & Digital Health Forum Attendance
Your attendance at healthcare conferences can be a non-trivial expense. By taking just a few extra hours of your time at the AHIP CDF, you may extend the value of your AHIP registration, travel and lodging investment.  And if you're not attending the AHIP CDF in Nashville but have a few hours to join other healthcare executives, industry leaders and AHIP CDF participants in an intimate venue at our Executive Leadership Roundtable. your also welcome to attend our Executive Leadership Roundtable – complimentary also.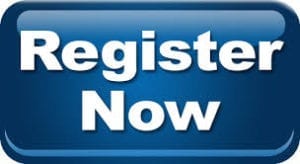 If you have any questions about this Executive Leadership Roundtable event at the AHIP Consumer Experience & Digital Health Forum in Nashville, please contact us.
Note: Our ELR will end at approximately 3:00 pm CT to allow participants plenty of time to get to the Nashville Airport to board late afternoon flights. 
Get a Discount off Registration to AHIP's CDF
HCEG's luncheon roundtable taking place on Thursday, December 13th, the last day of the AHIP CDF, is complimentary. If you're interested in attending AHIP's forum on December 10th through mid-day on the 13th, you can use code 'HCEG' to receive a discount off your AHIP CDF registration here.
RELATED: Total Consumer Health & The Digital Healthcare Organization in 2019