The 31st Annual Forum of the HealthCare Executive Group begins on Monday, September 9th – long considered a hotbed of healthcare and digital innovation. Champions focusing on the healthcare and digital innovation necessary to transform the healthcare system in the United States will be gathering at the Hotel Commonwealth in Boston, Massachusetts at our 31st Annual Forum. They'll interact with their healthcare peers, learn more about how others are addressing similar challenges, issues, and opportunities, and create new relationships to advance their company-focused and personal missions.
In previous posts, we've shared the following details on how this year's Annual Forum provides meaningful value to the leaders transforming their healthcare organization:
A Conference for Healthcare Executives Unlike Any Other
Healthcare Executives Address Industry Challenges, Issues, & Opportunities in Boston on September 9th
In this post, we'll share more complete details about the topics, speakers, and events of our 31st Annual Forum taking place in Boston, MA on September 9th – 11th.
Topics of Importance to Healthcare Leaders
Here are the sessions that will be presented at the HCEG Annual Forum. To appreciate the information, value, and industry connections our Annual Forum offers healthcare leaders be sure to check out this recap of last year's 30th Annual Forum of the HealthCare Executive Group – Agenda, Speakers, Pictures, and More
Monday, September 9, 2019
Tour of the IBM Watson Immersion Center
Small group tours of the IBM Watson Immersion Center for a discussion of artificial intelligence technologies
Welcome to Boston
Enjoy lunch while meeting fellow forum attendees and enjoying a compelling, fun, and interactive Quizzify orchestrated by Al Lewis, Quizzify President. Learn just how much you do not know about healthy behavior.
The DC Landscape: Policy Poised to Impact Health Plans in the Near Term
Matt Eyles, President and CEO of AHIP, helps forum attendees understand which conversations in DC are most essential as they form their business strategies for future years.
Changing the Story: The Myths and Missed Opportunities for Connected Care
Ann Mond-Johnson of the American Telehealth Association shares insight on the barriers to broader adoption and future opportunities to take advantage of connected care technologies in improving care and reducing inefficiencies across the health care system.
Peer-to-Peer Networking and Entertainment
Forum attendees gather at the Left Field Deck at Fenway Park for a two-hour dinner and networking event followed by a Boston Red Sox/Yankee game.
RELATED: Recap Materials from Last Year's 30th Anniversary of the HealthCare Executive Group Annual Forum
Tuesday, September 10, 2019
Knowledge is Power: Cost Transparency as a Shared Strength and Responsibility
In this breakfast keynote address: panelists Niall Brennan, President & CEO of the Health Care Cost Institute and Dr. Michael Sherman, SVP & Chief Medical Officer of the Harvard Pilgrim Health Care and Lecturer at Harvard Medical School share how health plans may collaborate to enable best-in-class data sets and provide greater value to both the business and member through transparency.
Logistics & Transportation Panel Discussion: Promote Health Equity and Remove Transportation as a Barrier to Care
Megan Callahan, Vice President of Healthcare at Lyft and other panelists examine the role of transportation in ensuring access to critical health services, with an emphasis on improving care and experience for under-served Medicaid and Medicare populations.
Digital Transformation: How Novel Technologies are Making a Tangible Impact
In this panel discussion, Mariya Filipova, VP of Innovation at Anthem, Ray Constantini, MD, CEO and Co-Founder of Bright.MD and Oron Afek, CEO and Co-Founder of VIM discuss use cases for disruptive innovation in digital health including short- and long-term impacts on their business, relationships with other stakeholders, members, and patients.
Beyond the Trend: Follow the Money to Identify Technologies Defining the Future of Healthcare
Panelists Ricardo Johnson of Healthworx at CareFirst Blue Cross Blue Shield, Ryan Stewart, Managing Director of Healthcare Technology Investment Banking at Leerink Partners, and Tuoyo Louis, Founder and Managing Partner of Bambu Global Healthcare Advisors discuss the current M & A landscape with a focus on technology investment. Gain insight into which advancements investors are betting on and why.
2020 HCEG Top 10 & Industry Pulse Roundtables: Voting and Ranking
HCEG board, HCEG members, sponsor partners, and forum participants interact with each other to identify the 2020 Top 10 challenges, issues and opportunities for their organizations. Join your peers and be part of shaping the 2020 HCEG Top 10 list of challenges, issues, and opportunities facing healthcare leaders during these continued uncertain times.
Unleash Value and Innovation in Your Organization:  Understanding the Problem You Don't See
Jason Woo, MD, MPH, FACOG, Medical Officer at U.S. Public Health Service helps forum participants identify the foundational challenges healthcare organizations we often fail to see that inhibits their own success.
Develop a Collaborative Approach to Address the Opioid Crisis
Gregory Marotta, CEO of Clean Slate Opioid Clinics and Dave Henderson, CEO of Thrivee explore how organizations are today in dealing with the opioid epidemic and collaborative strategies to move forward.
Sustaining Outcomes and Savings through Lifestyle & Behavioral Modification
Eric Hamborg, co-founder and chief commercial officer at MOBE will be joined by other prominent panelists. They'll discuss how services with sustainable cost-saving models can be designed and delivered to address the challenges of a growing hidden population of members with complex health profiles.
Closing Keynote: Massachusetts Healthcare and Political Landscape
A well-known thought leader from New England on the leading edge – sometimes the bleeding edge – of healthcare reform and transformation will close out the second day of our Annual Forum.  Their presentation centers around what has happened and might happen in the future with New England healthcare – a vanguard of healthcare transformation in the United States.
Wednesday, September 11, 2019
Special Executive Leadership Roundtable at Our Annual Forum
A special Executive Leadership Roundtable event – Value-based Relationships and Reimbursement: Why is the Transformation Taking So Long? – is open to everyone!
Value-Based Relationships and Reimbursement: Why is the Transformation Taking So Long?
Jeff Micklos, Executive Director of Health Care Transformation Task Force (HCTTF) and colleague Clare Pierce-Wrobel will be joined by HCEG sponsor partners Harry Merkin of HealthEdge and Mayer Yermaneni of EQHealth.
They'll share insight on how payments to physicians and other practitioners are not patient-centered nor value-based. And how our healthcare industry is still primarily "fee-centered" with few providers incentivized to provide value-based care. Register for this special Executive Leadership Roundtable event taking place on Friday, September 11th here.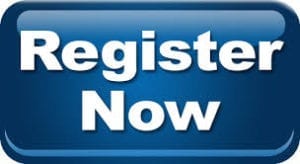 Note: This ELR event is open to everyone and registration at the 2019 HCEG Annual Forum is not required.
Healthcare Leaders Sharing in a Trusted Environment
Come join other healthcare executives and industry leaders in Boston on September 9th-11th and be a part of a manageable, information-packed event. In addition to the uncommon speakers identified above, we've got some additional sessions and uncommon healthcare conference surprises in store.  Contact Juliana Ruiz if you require any assistance.
RELATED: Announcing Individual Membership in HealthCare Executive Group