Since the late 1990's, the reimbursement landscape in healthcare has been changing. Capitation models paved the way for a change from traditional fee-for-service (FFS) payment models to a focus on helping physician partners establish effective, cost-efficient practice models. And now value-based payments are the latest and greatest models for reimbursement of care. In fact, value-based payments were ranked by HealthCare Executive Group members as #3 on the 2018 HCEG Top 10 list.
While uncertainty surrounding healthcare reform in the United States continues and the industry waits for more definitive reimbursement policy from the federal government, one thing is certain—the trend for value-based payments (VBP) continues. Health plans and providers really have no choice but to transition from the traditional fee-for-service model in order to drive down soaring costs and positively impact patient outcomes.
"There is no turning back to an unsustainable system that pays for procedures rather than value" and the transition "needs to accelerate dramatically."
– Alex Azar, Secretary of Health and Human Services, March 5, 2018 at the Federation of American Hospitals' conference
Obstacles in the Path to Value-based Payments
There are many obstacles that must be addressed to successfully implement value-based payments models that reward providers for positive performance and encourage poor performers to improve. In order to achieve the expected outcomes and performance required by VBP, health plans must have the flexibility to develop, implement and administer value-based contracts with providers responsible for care delivery, care management, and care coordination across the medical neighborhood.
How to get there from here…Value-based Payments
On Thursday, March 22, 2018 at 2:00PM ET, Harry Merkin of HealthEdge and Dave Mika of Independent Health will share their insight and real world experience on how to get from here to there with value-based payment. Some of the information they will share includes:
Essential elements of a transition from traditional Fee For Service to Value-based Payment
Independent Health's story of how important technology-driven strategies are to their adoption of value-based payments
How models being driven by CMS are also impacting commercial contracts
How some health plans are responding to the value-based payment movement including findings from a study of value-based care payments by Humana
The importance of primary care physicians as critical to transforming the way health care is delivered
The type of technology support needed by health plans and providers
The move to value-based reimbursement is inevitable, and only those health plans that adapt will be successful in the future. And developing the capabilities to effectively respond to change doesn't happen overnight.
Reserve your seat today and learn how to get there from here…
Thurs, March 22, 2018 | 11:00am PT / 2:00pm ET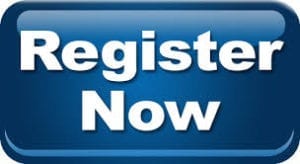 Learn About Value-Based Payments from Industry Thought Leaders
Presenter – Harry Merkin
Vice President of Marketing, HealthEdge
Harry Merkin has worked with both payers and providers through many dynamic changes in healthcare for a number of years. He is currently responsible for Marketing at HealthEdge, including product marketing, demand generation and thought leadership. He previously had similar responsibilities at Evariant and NaviNet and has collaborated with many transformative entities across the healthcare landscape. Harry has helped introduce and promote innovative enterprise software solutions that enable payers to improve their competitive effectiveness, as well as perform valuable communications between payers and providers, and allow providers to effectively collaborate with patients and consumers as well as with each other
Co-Presenter – Dave Mika
Vice President, Enterprise Core System Operations, Independent Health
Dave Mika plays an integral role in leading the operations unit at Independent Health, located in Buffalo, NY. He is responsible for the coordination of activities across the organization to more effectively manage workloads and partner closely with individual business unit owners to achieve operational excellence. A former Army Reserve combat medic and Licensed Practical Nurse with more than 30 years of experience in the health insurance industry, Mika has also held management positions in member appeals, provider relations, project management and product development and implementation.